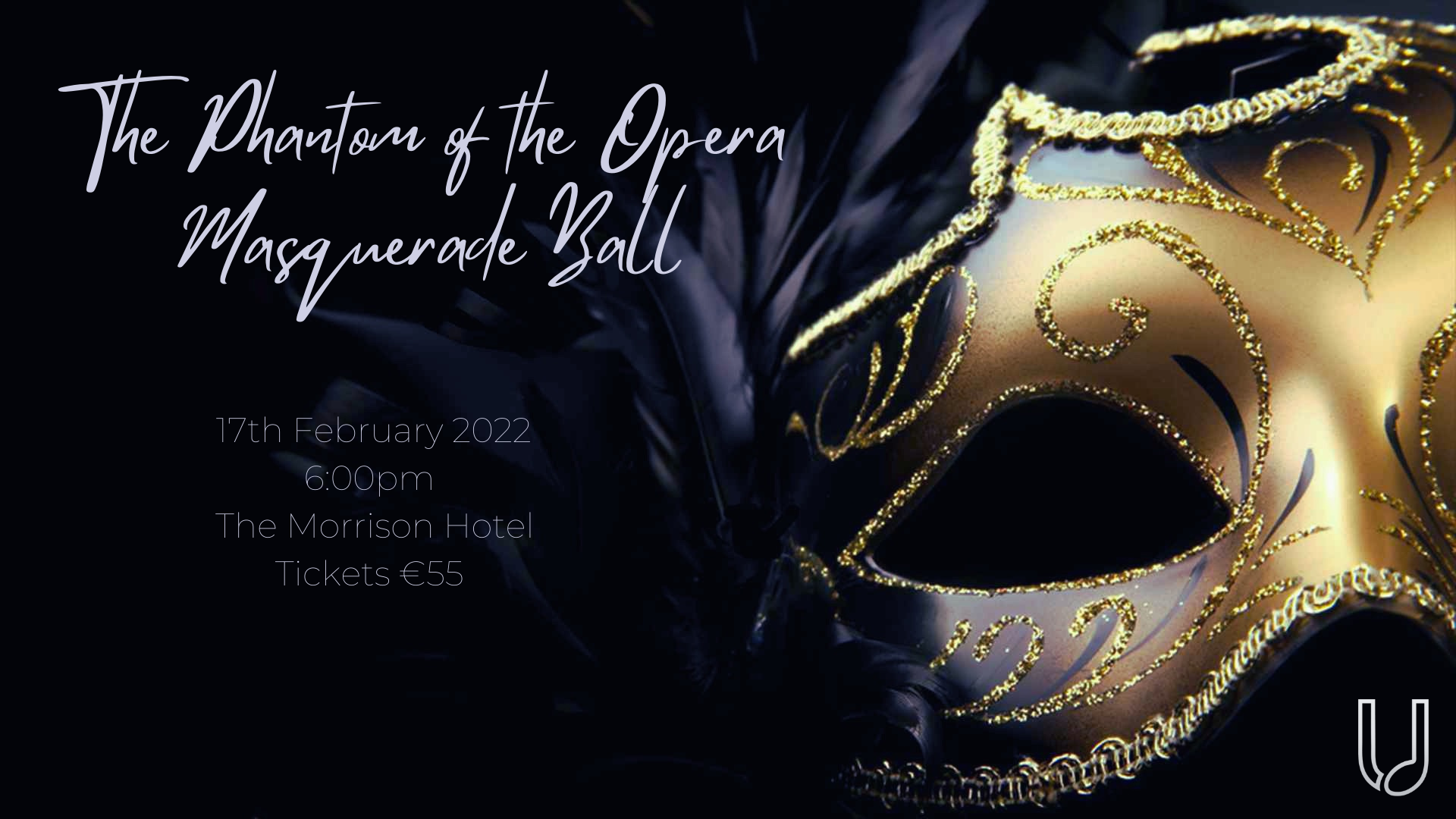 Theme: The Phantom of The Opera Masquerade Ball
Venue: The Morrison Hotel – a DoubleTree by Hilton
Date: Thursday 17th February 2022
Time: 6pm – 11:30pm
Ticket costs: €55
UCD Musical Society is proud to announce the return of our annual Performing Arts Ball.
This year's theme is The Phantom of the Opera Masquerade Ball!
Enjoy a beverage on arrival and a three course meal at the stunning Morrison Hotel, and explore reception in the art gallery and the private courtyard garden. Please come dressed for the occasion and have your poses ready for our photographer on the night!
Life's a masquerade, so let's have a ball!
We're also running a Raffle with exciting prizes announced on the night! Tickets are €2 each – prizes to be announced on our socials very shortly!


Purchase Tickets
This page is only for people on the waitlist for this event. Do not purchase a ticket through this page unless you have been sent here by UCD Musical Society and have been informed that a ticket is available for you.