Unplugged Finals
Unplugged is the annual national intervarsity dance competition. Will be held on Saturday, 28th of March, from 2-6pm at The Helix. Come throughhh.
Spring Soiree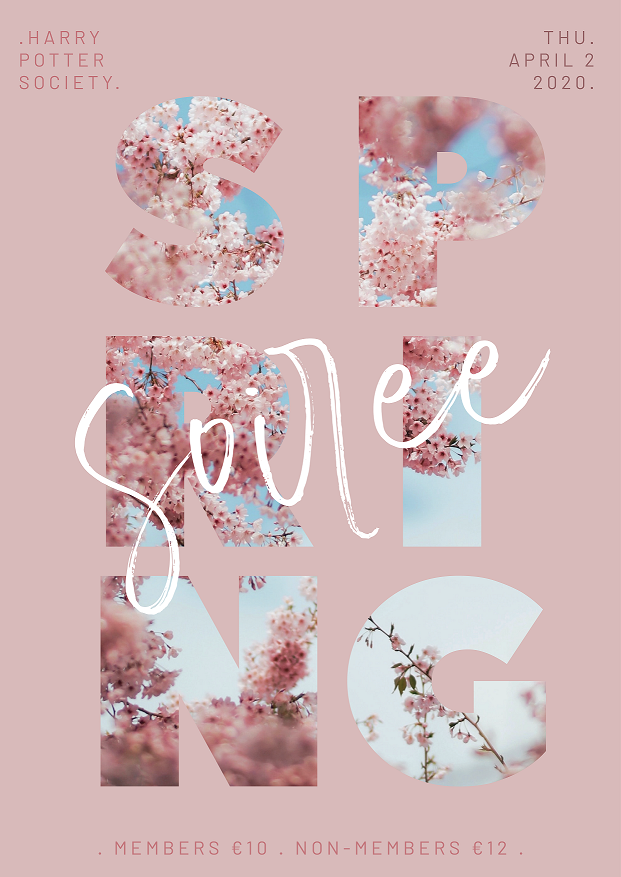 The Spring Soiree will be held at Astra Hall in the UCD Student Centre on the 2nd of April, starting 6.30pm with dinner at 7pm and finishing at 10pm. Tickets for members are €10 and non-members €12.
Vaticon XXVI
Rising like the Phoenix comes Vaticon XXVI: The Revengeance, UCD Gamesoc's Annual Student Gaming Convention. This year we will be running the event from the 3rd through the 5th of April in the UCD Old Student Centre.
We have Card Gaming, War Gaming, Board Gaming, RPG's and Video Games a plenty, providing a casual environment for both students and the wider gaming community in Ireland alike a space to hang out, catch up and play some games.
This year we will be offering two types of tickets, general audience and student. Note that proof of valid student id on the day will be required to avail of the discounted price. There will only be 300 tickets so make sure to grab them now!
Please note registered GMs and Staff, this does not apply to you, just show up on day, and we'll set you up.
In addition, if you come through one of our external partners, they will handle ticketing, so no need to buy twice.
For more details make sure to check out Vaticon XXVI on Facebook, and we hope to see you there!